Materials for customized solutions - standard or individual? Innovative or conventional?
Together we decide, based on your requirements. Thanks to our comprehensive material expertise and knowledge of what is technically feasible, we are always able to provide you with sound advice and offer you customized solutions. A pronounced price-performance awareness is just as much a matter of course for us as prompt and goal-oriented implementation.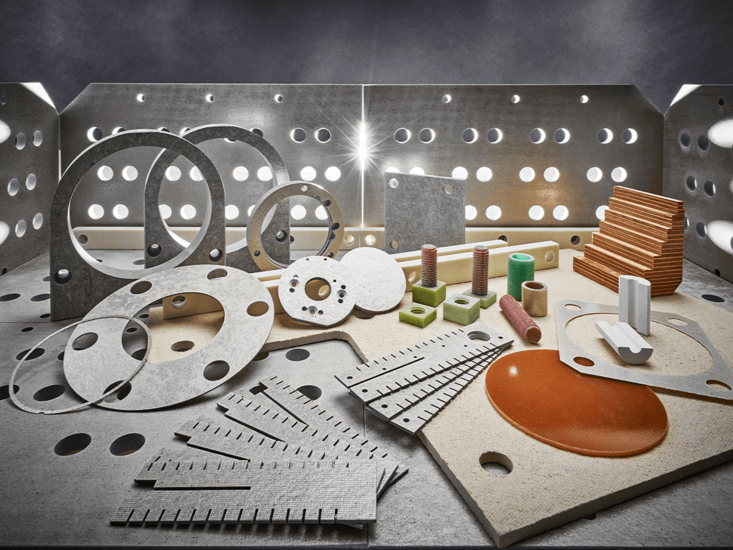 Our product range
Owing to its excellent properties and various production forms, mica has become an indispensable material for many industrial applications, especially in the area of electrical engineering.
Our range of mineral reinforced products includes insulating materials that are used primarily for thermal and electrical insulation.
Owing to its special material properties, compressed laminated wood is used primarily in the transformer industry and as a means of thermal insulation in machines and electrical systems.